Services
Check out what do we offer!
WHAT DO WE OFFER?
TORQUE Ltd offers a range of services to organisations throughout New Zealand and the Pacific rim that empowers your people with confidence and competence that make a real difference and impact on your bottom line.
Specialising in Training, Guest Speaking and Master of Ceremonies, TORQUE Ltd have been involved with all industries imaginable.
Making a training investment in your people with TORQUE Ltd will return benefits for your company in many areas, these include:
Sales Presentations
Winning Tenders
Staff Announcements
Team Leading and Building
Health and Safety Issues
Quality Assurance Programs
Policy/Procedure Announcements
Product Launches and Training
Management and Leadership Roles
Board Room Presentations
Training (in house and external)
A more confident and dynamic team within the Company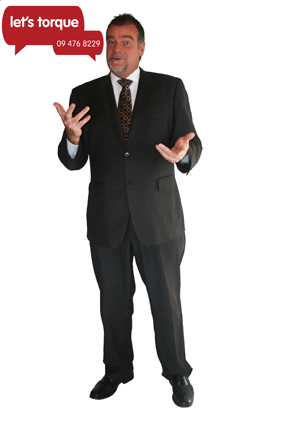 Organising a conference or function and making them a success requires a World Champion. Have David Nottage as your Master of Ceremonies or Guest Speaker.
Master of Ceremonies
Guest Speaking
Coaching
An enormous amount of time and money is invested in conferences, so why leave the most important areas to chance?
In David's role as Master of Ceremonies, he quickly builds rapport with the audience using wit, humour and interaction so that they have a very positive and memorable experience. Add to that the fact that David will ensure that your sponsors are well catered for and the conference theme is promoted throughout and you have a very professional conference.
David's professionalism, expertise and confidence will ensure your event runs smoothly and on time.
Do you need your team to undertake challenges they never thought possible?
Do you have a compelling message that needs to be imparted, embraced, and acted upon?
David has inspired many thousands of people to fulfil their ambitions. He has spoken internationally at conferences and has motivated people the length and breadth of New Zealand. His message is simple; "Dare to Dream, you just might wake up doing it" He empowers his audiences to cast off their fears and doubts and to take on change and challenges with enthusiasm.
David tailors his presentations to meet your conference theme and criteria. His style is humorous so that the message sticks and remains effective. Have your audience inspired by New Zealand's first World Champion Speaker.
An enormous amount of time and money is invested in conferences, so why leave the most important areas to chance?
As well as conducting in-house training, TORQUE offers personalised coaching to individuals. The more dynamic the individual is in presenting on behalf of their company the more powerful the company becomes in the eyes of the audience.
David has coached a wide range of individuals including CEO's, teams pitching for multi-million dollar contracts, individuals representing their organisation, conference speakers, TV and sport personalities and anyone who needs to present themselves in public.
If you have a big presentation to make and you need to make it dynamic then have David Nottage as your coach and get your message across the way it needs to be delivered.