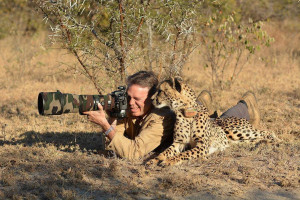 A picture is worth a 1000 words… so make sure your presentations use this powerful medium.
Please consider adding pictures to your slideshows. A picture allows the audience to 'see' the message as opposed to just 'reading' the message. This really does improve your presentation and adds greatly to the audience ability to remember your message. An ideal source of free pictures is via PowerPoint. Open any file, click on Insert and select Clip-art. In the appropriate box select Pictures from Web and enter a search word.
Better still, use Google Images to find the right image that adds to your message. A handy Presentation Skills tip: When using Google Images, under 'Search Tools' select 'Size' and then 'Large'. This will ensure that your images will be clear and sharp. A polite word of caution; only select pictures that are free, do not breech copyright.
If the picture is abstract it will still add the right affect as the audience will endeavour to justify its use in their own mind. Don't be too abstract, be clever not confusing. If you are still having difficulty finding the ideal picture then why not make your own? We all have cameras in our mobile phones so go out there and snap the ideal picture for your presentation. Make sure you set the resolution to a high quality.
Continue to develop your presentation skills. Always be looking to improve them. Sometimes it will be as easy as adding a picture.
This communication skills tip was prepared for you by David Nottage of Torque Business, who won the 1996 World Championship of Public Speaking.  We present local and international communication skills and presentation programmes.
For more information on training programmes and Keynote Speaking, contact TORQUE Ltd